Whether you're a deck professional or a do-it-yourselfer, the last thing you want to do is mar the look of that beautiful new deck by choosing the wrong color for the face screws or deck plugs. A poor color match stands out, disturbing the flow—and no one wants to feel that pang of regret every time they step out to enjoy their deck!
You want an uninterrupted look for your deck.
You need deck screws and plugs color matched to your deck boards.
DIY Home Center has you covered.
With DIY Home Center's DeckMatch™, our exclusive deck screw and plug color matcher, you can choose coordinating fasteners quickly and confidently, saving time and eliminating uncertainty.
We've wrangled thousands of color combinations to make finding the best color match for your composite decking, PVC or wood deck project simple:
Select your Board Type

Select your Board Manufacturer

Select your Board Color
That's it! The DIY Home Center deck matcher works its magic and automatically displays your Exact Match and Color Match products. Exact Match deck plugs are made from your selected deck board, while Color Match fasteners are the closest color matches recommended by the manufacturer.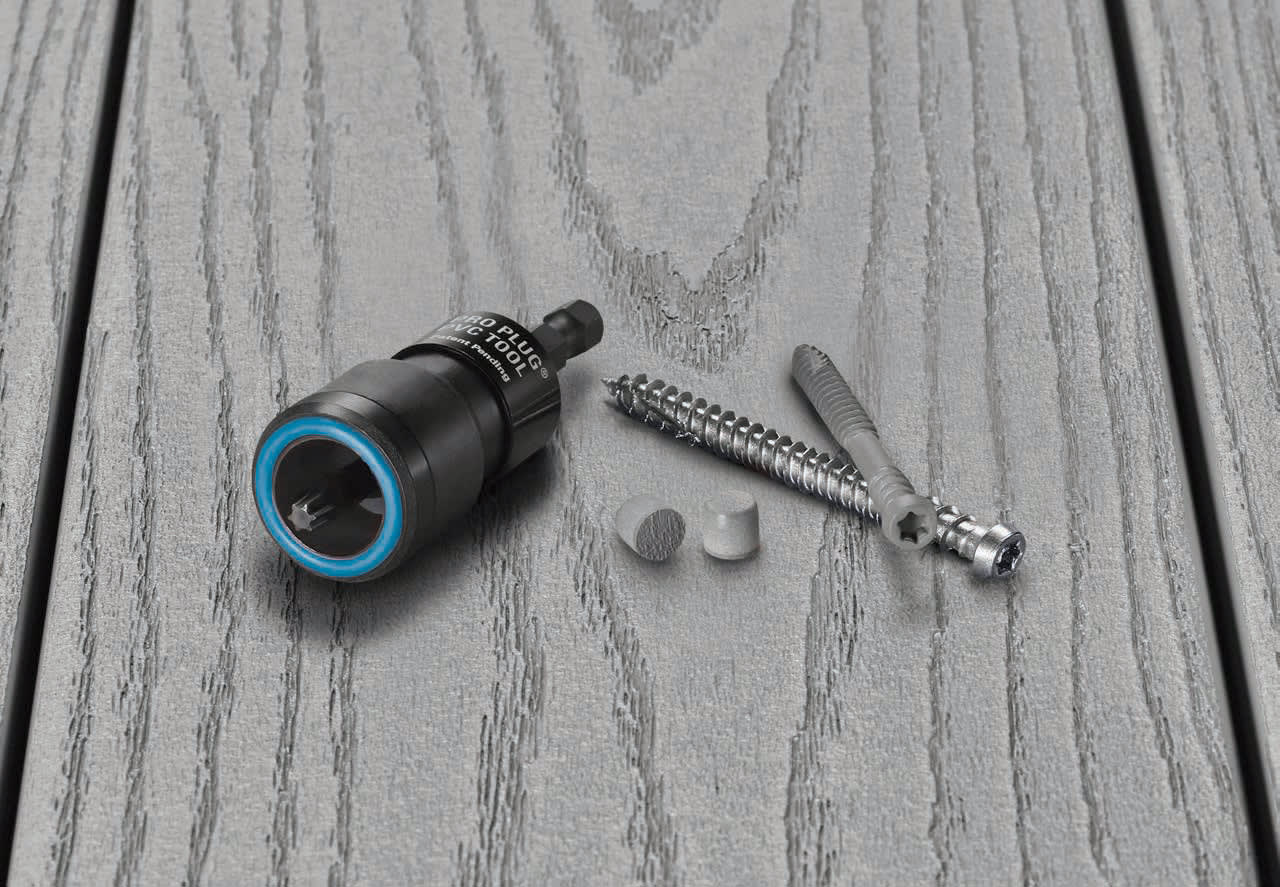 Starborn Pro Plug Tool for PVC & Composite Decks & Trim
For a quick demo, check out the video below or click over to DeckMatch™ now for a test drive and see just how easy it is to find the right color for your deck screws or plugs to perfectly finish off your deck project.
Questions? Our DIY Home Center experts are here to help! Contact our team through chat, by email or call us at (800) 666.9367.