It's a perfect summer evening and you're out on the deck, enjoying a refreshing beverage and your favorite tunes. You make your way to the edge, set your glass down on the drink rail, and lean out to take in that sunset. Then, suddenly, > CREAK! <
The drink rail starts to give way.
If the idea of a drink rail—or cocktail rail—is new to you, it's a top rail feature on a railing system meant to provide a convenient and safe spot to set drinks and other small items, while also enhancing the look and feel of the deck. It's typically wider than a standard top rail (at least 5 inches wide) and is made from a wood or composite board.
As our narrative above reveals, though, not all drink rails are created equal. Keep reading so you can make the right choice for your deck.
The Problem with Drink Rail Adapters

If you're using an adapter system with brackets or clamps to retrofit a drink rail to your deck railing, the scene above may be familiar. Or it may become familiar with use.
The number one complaint about cocktail rail adapters: Rocking over time. And while you may love to rock out on your deck, this is not what you had in mind.
An adapter system may be a convenient way to add width to your top rail, but it just doesn't provide the same level of stability, durability, or integrated appearance as a built-in solution.
The Drink Rail Solution

Key-Link has the answer. They've created their Chesapeake Railing Series especially for a deck board top rail. There's no retrofitting: This is a quality solution that tightly locks down your drink rail board to the top rail by design. No rocking, no light passing through distracting gaps; just a solid, convenient, and attractive way to top your railing and gain valuable space.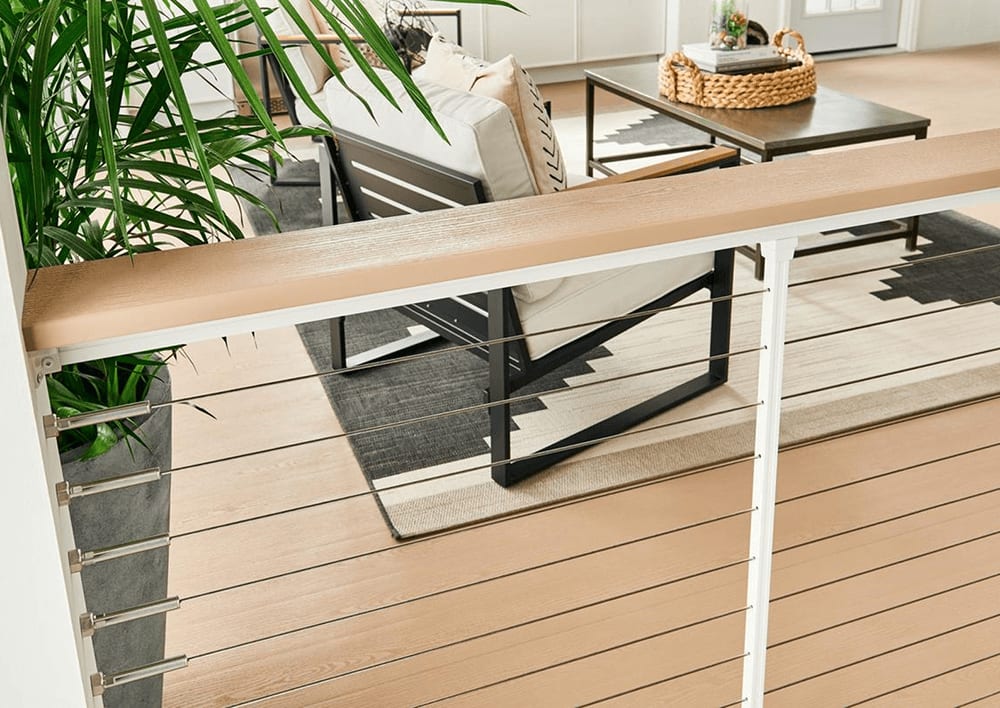 Key-Link Chesapeake Series Horizontal Cable Rail Kit
Key-Link Chesapeake gives you lots of room for customization, whether you want to match, complement, or contrast your cocktail rail with your decking surface or other finishes. The top rail can be any wood of your choosing—such as Cedar or Redwood, Ipe or Teak—or any standard composite deck board you like. Either way, your choice provides an attractive and gracious landing for drinks and plates, as well as a comfortable place to safely lean while admiring the view from your deck, porch, balcony, or loft.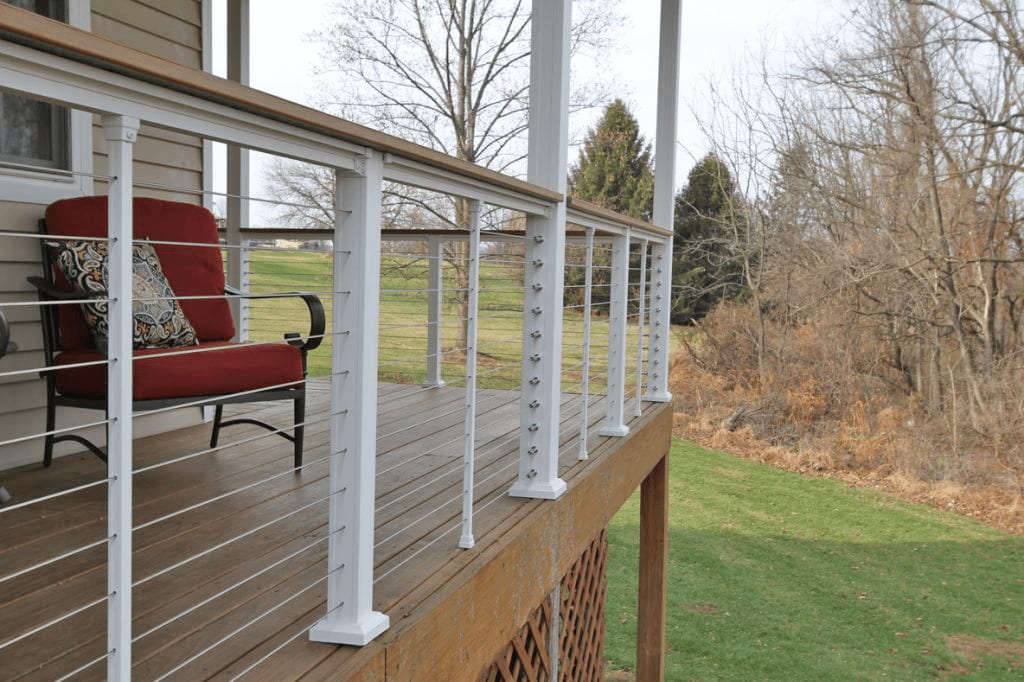 TIP: Chesapeake Series Railing is designed to run the length of your railing, but you can also terminate the rail at the posts to include post caps, for example, or to accommodate columns.
Drink Rails and Stairs

Of course you're not going to set your cocktail or your plate loaded up with a burger fresh off the grill on your stair railing! That's a sure way to spill your drink and lose your lunch. But what do you do at your stairs if you have a drink rail on the rest of your railing?
With Key-Link Chesapeake, the good news is that it's completely up to you.
As you move from the level railing to your stair railing, you can continue to run Chesapeake down the stairway for a completely cohesive rail throughout, or you can transition to another railing style, such as the Key-Link American Series. Both options look great, so whichever you choose, you're going to love it. We have to say, though, that a continuous, wide cocktail rail on the stairway provides a very welcoming impression!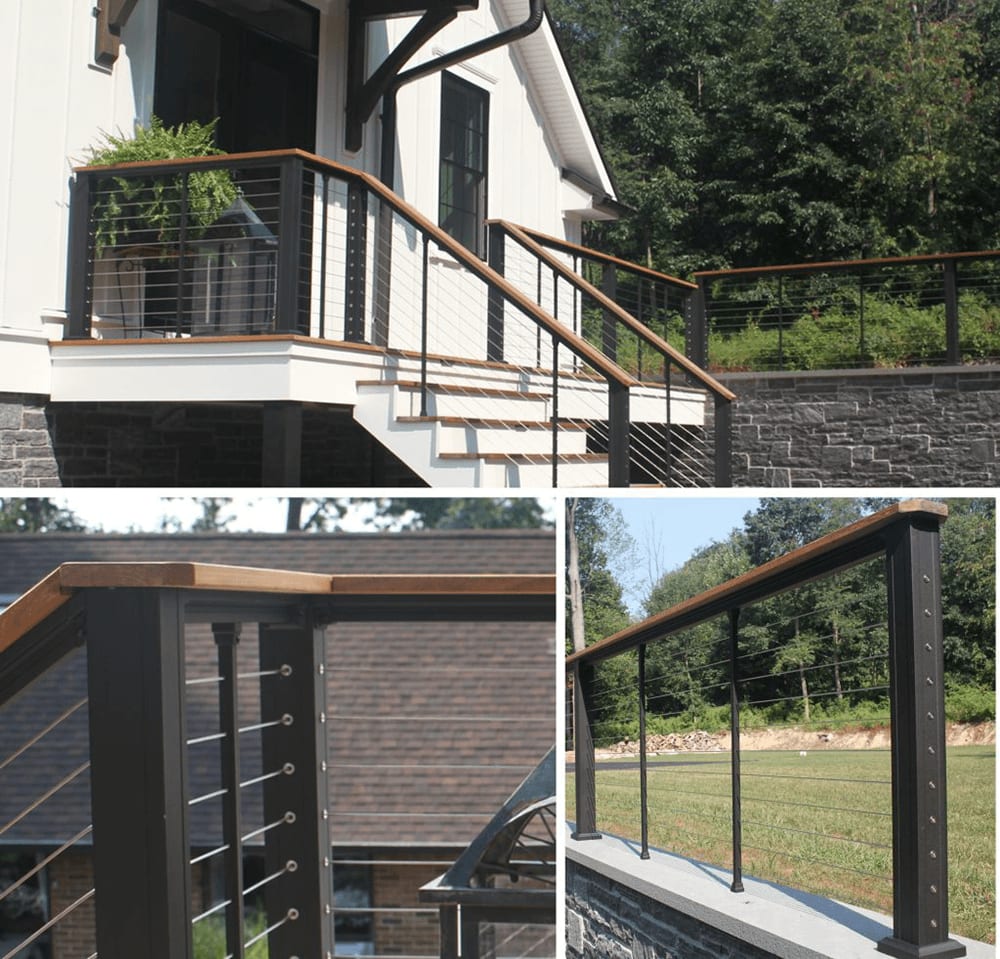 Cheers to Style, Durability, and Convenience

So, as you lean out over your deck railing to take in that sunset, you can do it with confidence, knowing that your drink rail is stable and secure. With the Chesapeake Railing Series from Key-Link, you'll enjoy the convenience of a built-in drink rail along with safety, durability, and style. Queue up your playlist, grab your favorite beverage, and raise a glass to the good life on your upgraded deck. Cheers!
(Now go ahead and set it down on that beautiful new Chesapeake railing.)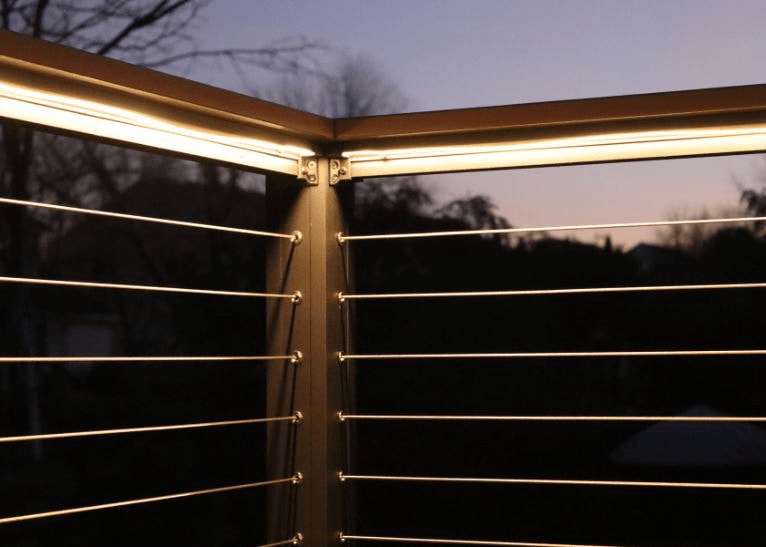 If you have any questions about Key-Link Chesapeake Railings, we're always ready to assist. Contact us via chat, email, or by phone for expert answers. And if you're ready to plan your Chesapeake railing project, request your Free Railing Quote to get started with confidence!
---
Related reads: